Forests/Coilltean
Spring, summer, fall: whether you intend to hike, forage, bathe, or study wildlife, an advocate for Scotland's native forests has curated a list of his seasonal favourites below.
Recommendations by George Anderson, Woodland Trust Scotland.
People are happier and healthier near trees. Just being in woods is good for you — even if you do no exercise at all. We could all do with a bit more time under timber! Woodland Trust Scotland has 60 sites, from the urban fringes to highland hills. All are free to visit and many have terrific path networks to help you explore. Here are some of the best to visit through the year.
S P R I N G t o E A R L Y S U M M E R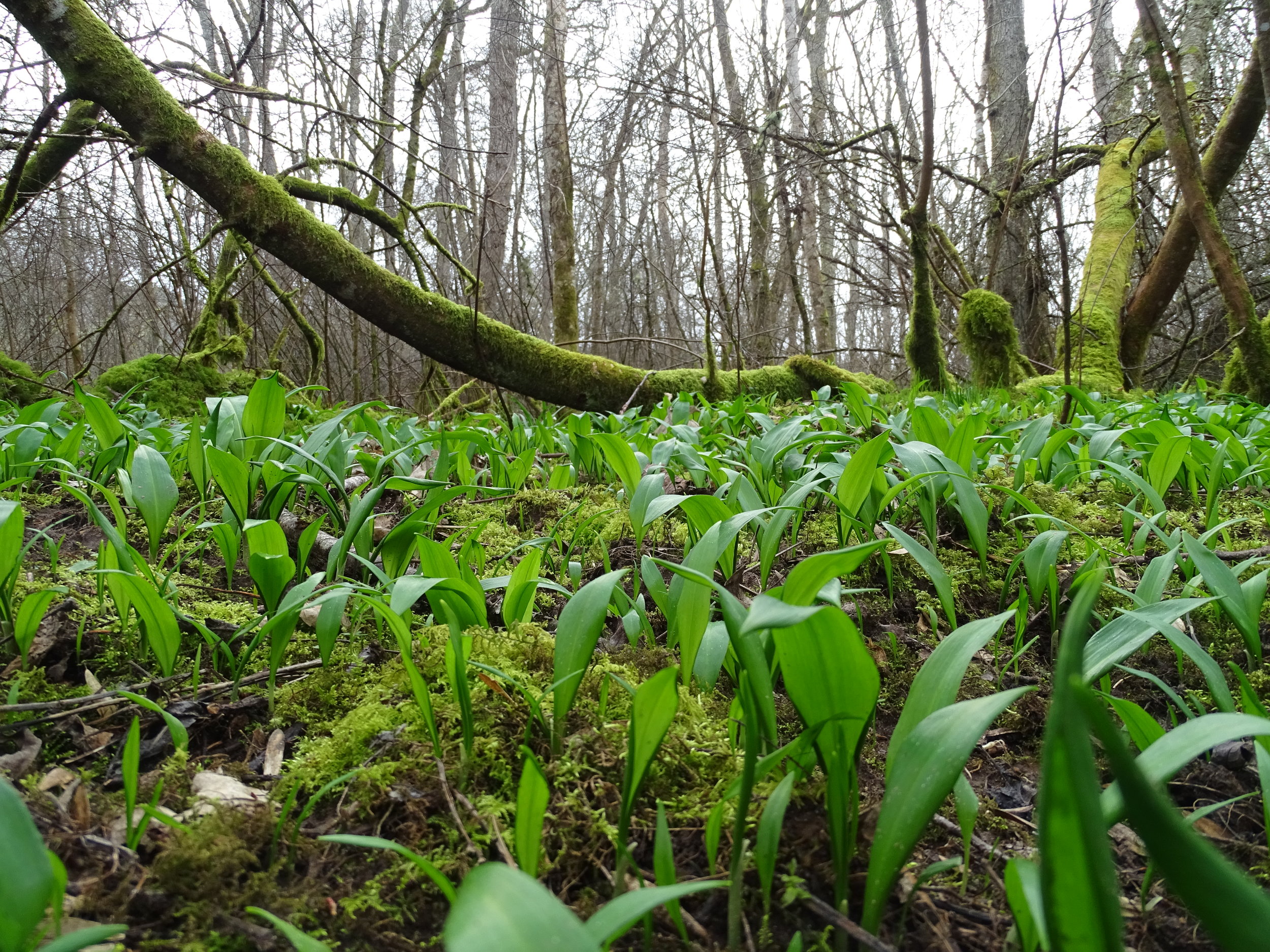 1. Crinan Wood, Argyll and Bute
With sweeping vistas across Loch Crinan to the romantic Duntrune Castle and the Argyll coastline, there can hardly be a wood with a more breathtaking outlook. Here, the moist, mild climate has created a Scottish rainforest of ancient Atlantic oakwood, dripping with rare fern, moss, and lichen, and brimming with wildlife, including the iconic red squirrel.
Crinan's woodland is a remnant of the Atlantic oakwoods which once stretched along the western seaboard from Scotland to Spain. The mild, moist climate created a temperate rainforest. Gnarled trees are festooned with rare moss and lichen and mysterious hollows filled with ferns. Adding to the rich mosaic are open glades and heathlands strewn with heather, bluebell, and foxglove, creating an explosion of colour through the warmer months.
Below the wood, the flat and boggy expanse of Moine Mhor nature reserve stretches inland to Dunadd, where the early kings of Scotland were crowned. With the right combination of tide and wind, you may hear the roar of the famous Corryvreckan whirlpool which lies just off the coast.
2. Aldouran Glen, Dumfries and Galloway
Aldouran Glen means 'Glen of the Otter', and although otters no longer live here, other inhabitants include roe deer, dragonflies, and many bird species such as the coal tit, chaffinch, and treecreeper.
This ancient woodland with a magical feel has a bubbling stream and the remains of an Iron Age hill fort at its heart, plus carpets of bluebell and wild garlic in May.
Within the wood is a network of internal soft paths offering views along the glen and to small waterfalls. A bridge over the burn and steps provide access to the northern leg of the wood, and to the hillfort, with views over Loch Ryan. Lovely walks are available within the wood and around the community-run wetland gardens, giving visitors a truly wonderful and 'magical' experience each time they come.
3. Urquhart Bay, Highland
On the banks of Loch Ness, Urquhart Bay is one of the best examples of surviving ancient wet woodland in Europe. Tree species include alder, ash, bird cherry, and white willow. Footpaths form a rough figure of eight through the centre of the wood. One theory goes that this wood is the nursery for Loch Ness Monsters. Large branches are often washed down the river and once in the loch can seem alive as they tumble in the current.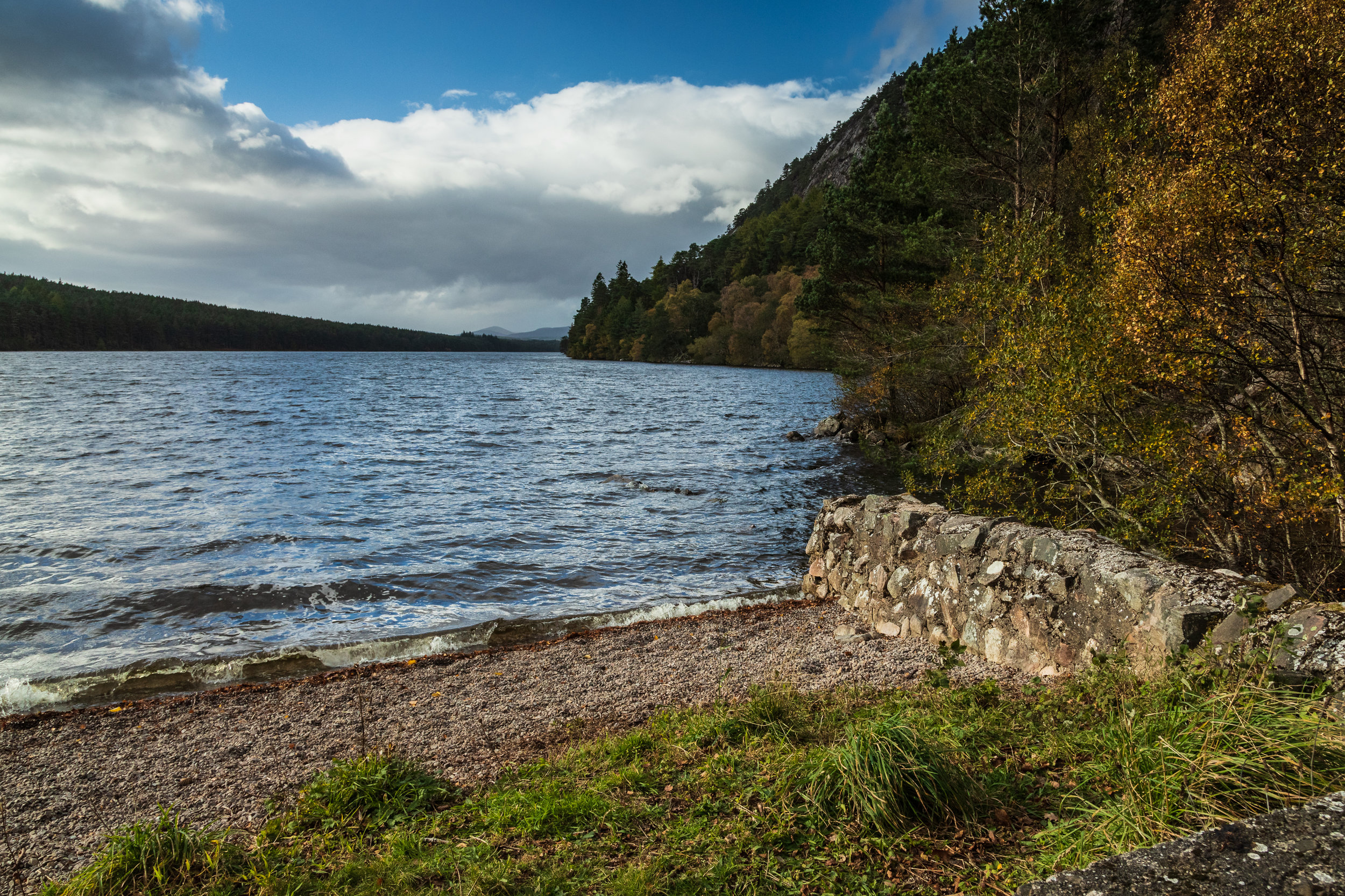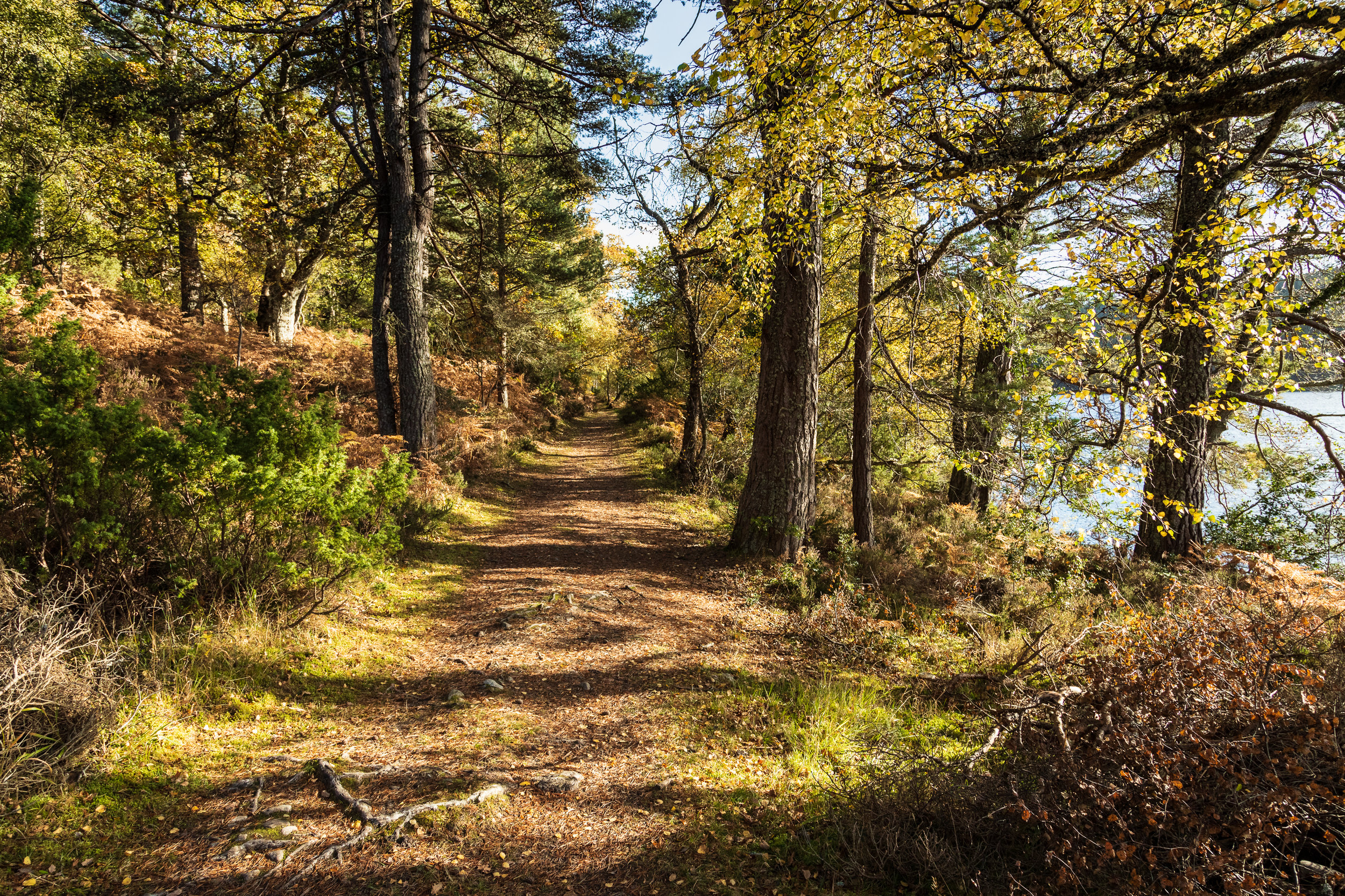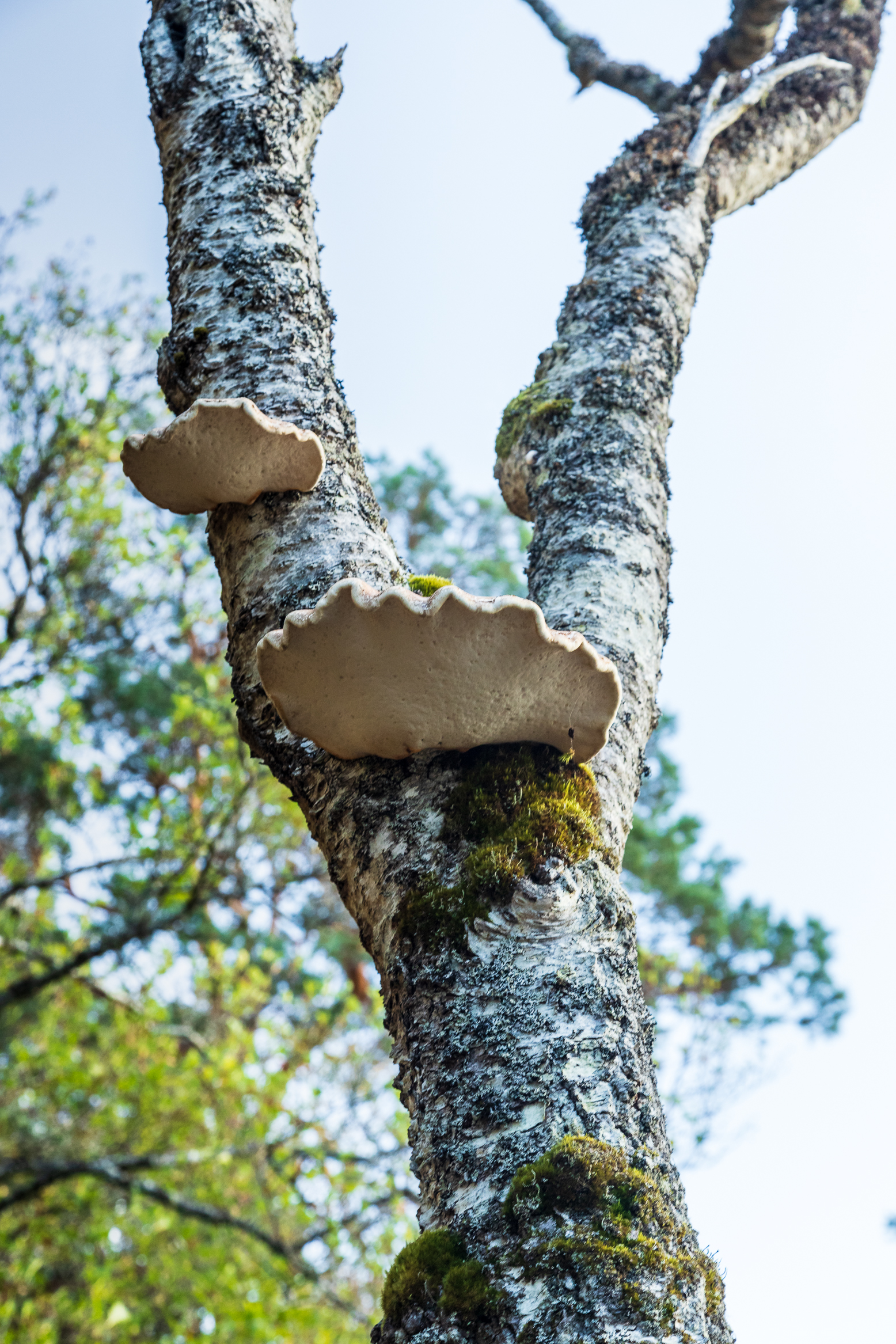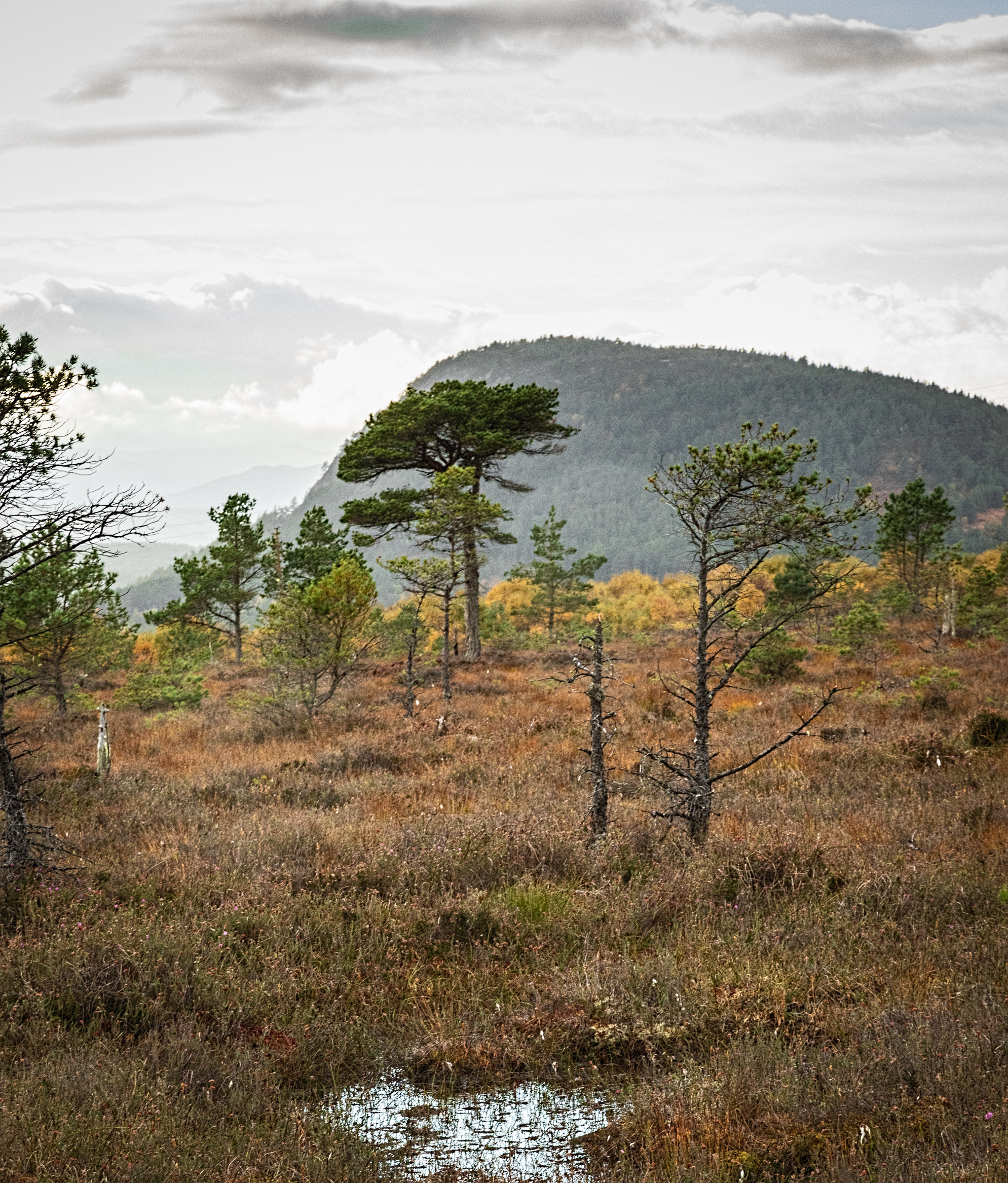 4. Ledmore and Migdale, Highland
Ledmore and Migdale Woods lie around the small village of Spinningdale, on the shore of the Dornoch Firth. This is the gateway to Sutherland, once the 'South land' of the Norsemen, but for many of today's travellers it is the last leg of the journey to John O'Groats, the most northerly point of Scotland.
The woods stretch across three distinct and craggy hills, commanding outstanding views of the surrounding landscape of hills and coast. This is also one of the narrowest points of Scotland. With only 30 miles as the crow flies between Spinningdale and Ullapool on the west coast, you can see across a whole nation.
These ancient woods have a history going back thousands of years and human activity can be traced back to at least the Bronze Age. In fact, the site has four likely burial mounds and five chambered cairns, three of which are scheduled ancient monuments. Whatever the time of year you visit, this beautiful and enchanting site offers a richly rewarding experience and a world just waiting to be discovered.
This wild and rugged landscape comprises rich and diverse habitats including dense broadleaved deciduous woodland, conifer plantations, heather moorland, marsh, and rocky crags. Not only beautiful with commanding views, it is also of immense national importance for nature conservation.
5. Glen Finglas, Trossachs, Stirling
With its sweeping vistas of rolling hills mirrored in glassy lochs, heather-covered uplands, hidden glens, and ancient woodlands, Glen Finglas epitomises the Scottish Highlands. The Woodland Trust's largest site, it lies within Loch Lomond and The Trossachs National Park and is part of the Great Trossachs Forest National Nature Reserve. It has something for everyone: a wealth of wildlife, intriguing history, and walks to suit all abilities.
This dramatic landscape has inspired a host of artists and literary greats, such as Sir Walter Scott, who set his epic poem, Lady of the Lake, here. The area is suffused with history and folklore too. For centuries, Scotland's kings hunted here, local clans fought battles for land and power, and the legendary outlaw Rob Roy, 'the Scottish Robin Hood', galloped through its glens.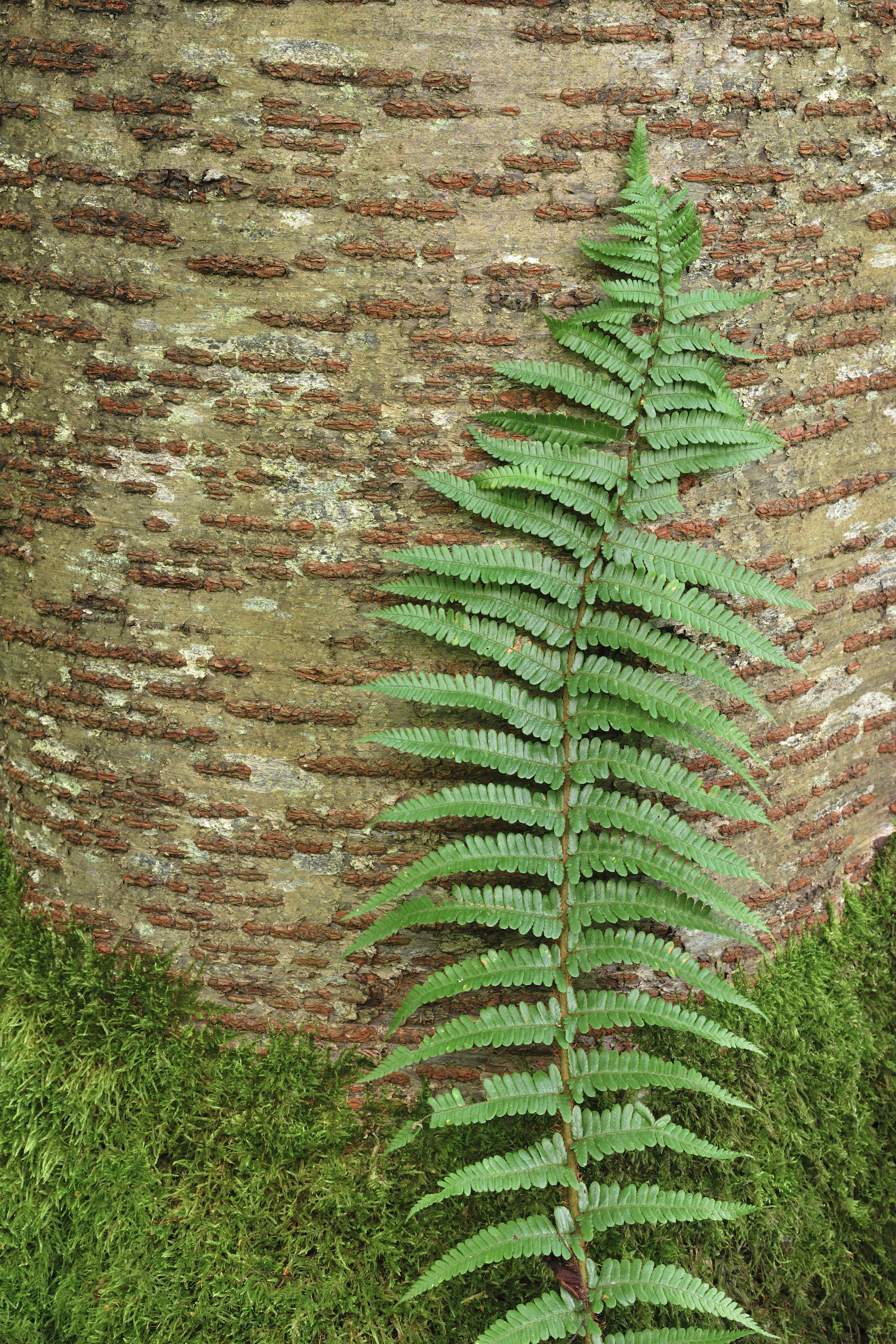 6. Pressmennan Wood, East Lothian
This beautiful mature woodland sits on a vantage point overlooking Pressmennan Lake and the surrounding countryside. And yes it is a lake and not a loch!
Pressmennan is home to an abundance of wildlife including deer, owls, otters, and bats.
This mix of mature broadleaf woodland and conifer adorns the slopes of Deuchrie Dod in the tranquil Lammermuir Hills. Climb to the top and you'll be rewarded with stunning views across the East Lothian landscape to Bass Rock, the Firth of Forth, and beyond.
In late spring, the woodland floor is dotted with wildflowers, such as vivid bluebell, fragrant violet, creamy primrose, and vanilla-scented yellow broom. Keep your ears open and you're likely to hear the drumming of woodpeckers on hollow tree trunks. In autumn you can forage for blackberries, and watch the oak, beech, sycamore, birch, larch, and ash turn to myriad shades of red, russet, and gold.
It's believed that Pressmennan oak was used in the building of Great Michael for the Royal Scottish Navy, the largest ship afloat at the time of its launch in 1511. The wood later appears on the Roy Map, sometimes known as the Great Map, made from a military survey of Scotland in around 1750.
George Anderson trained in forestry in the 1980s, worked in journalism for several years, before moving into public relations for nature conservation and arts organisations. He has been involved in species reintroductions and has worked in consultation and promotion of Scotland's first national parks and the Scottish Outdoor Access Code. For the last three years, he has been PR officer for Woodland Trust Scotland. He loves advocating for Scotland's native woods and trees and is optimistic for their expansion in response to the climate crisis. His biggest continuing disappointment is the disconnect between so many Scots and their natural heritage. He lives in Leith but his work for Woodland Trust takes him around the country. The West Highlands call him constantly; he answers whenever he can.
Published on: 4 July 2019. Edited by Fields in Fields. Images and descriptions courtesy of Woodland Trust Scotland; photography by Niall Benvie/WTML, Paul Glendell/WTML, Alan Belton/WTML, Laurie Campbell/WTML. ■ Woodland Trust was founded in 1972 by Kenneth Watkins OBE, and is today the UK's largest woodland conservation charity with over 500,000 members and supporters and more than 1,000 sites covering over 26,000 hectares across the UK. For information on sites, events, volunteer opportunities, and activities for families, visit: woodlandtrust.org.uk.